Darius is working with a new way to share your things, and keep them too! Omni started as a storage option for people's extra stuff, but now is also working to find people who want to rent the objects you think are cool, but don't use all the time; they're described as "an on-demand access company for things you don't use every day, but can't live without" That margarita mixer & those snowboarding pants just sit unused most of the time, why not put them to work earning money for you and making someone else's life more interesting, while retaining access whenever you need them?  "Rent what you want now, store what you'll want later."  Omni just launched in Portland; Darius breaks it down for us.
Also, Aaron celebrates an anniversary & Brock rents a car.  After the regular segments Brock laments the end of his regular cohosting duties & they both bag on Dave Matthews.
As always, thanks to our drink sponsor The Beer Mongers & our generous Patreon donors.
Calendar

2nd Thursday of every month Joyful Rider's Club in Minneapolis
2nd Friday of Every Month Boston Bike Party
Also, 2nd friday of Every Month Indianapolis Bike Party
Also, Also, 2nd Friday of Every Month East Bay Bike Party
Last friday of every month: Baltimore Bike Party
Every 2nd Sunday of every month in PDX: Corvidae Bike Club Ride
October 12th – Gladys Bikes' 5th Anniversary!
Nov 9 & 10: Portland Podcast Festival
UPCOMING Filmed By Bike TOUR DATES:
Hood River, OR – October 30
Akron, OH – November 4
Arcata, CA – November 15
Bendigo, Australia – November 30
Phoenix, AZ – November 30
Boise, ID – January 18
Headlines
from Josh G. "how many liters are you running?"
From #thesupplelife blog
Mail
From Paula at Funatake Cyclecraft: "Here's a group shot of the infamous Klickitat trail ride."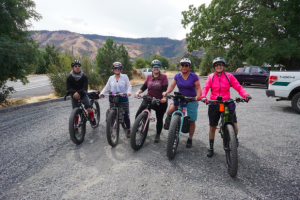 From Chris in Colorado: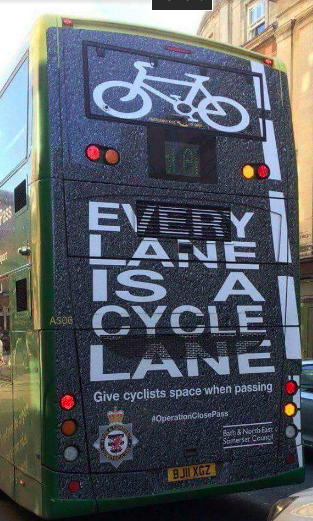 From Ranger Tom "cop stuff:" "No cop wants to be the one that gets a call from the prosecutor's office asking "You wrote this guy a ticket for what?!""  
Ranger Tom also gave us an audio postcard!
Fine Print
Produced at STREAM PDX thanks to Open Signal
music: Ryan J. Lane (intro & outro) & Hurtbird (headlines)
graphic design: Marcus Norman
web: http://thesprocketpodcast.com
email us: thesprocketpodcast@gmail.com
phone/SMS: 503-847-9774
Twitter & instagram: @SprocketPodcast
Donate: Patreon (ongoing) or Square Cash (one-time)
Thanks to our sustaining donors for supporting our show costs:
Logan Smith, Shadowfoot, Kathrina Mellemgaard, Wayne Norman, Ethan Georgi, Eric Iverson, Cameron Lien, Richard Wezensky, Tim Mooney, Glenn Kubish, Matt Kelly, Eric Weisz, Todd Parker, Dan Gebhart (who's a time traveler), Dave Knows, Chris Smith, Caleb Jenkinson, JP Kewley, Peanut Butter Jar Matt, Marco Lo, Rich Otterstrom, Andrew in Colorado, Drew the Welder, Anna, Andre Johnson, Richard G, Guthrie Straw, Kampcite, Aaron Green, Mac Nurse David, Nathan Poulton, Chris Rawson, Rory in Michigan, Michael Flournoy, Jeremy Kitchen, David Belais, Tim Coleman, Harry Hugel, E.J. Finneran, Brad Hipwell, Thomas Skadow, Keith Hutchison, Ranger Tom, Joyce Wilson, Ryan Tam, Derek Waggoner, Jason Aufdenberg, Microcosm Publishing, David Moore, Todd Groesbeck, Chris Barron, Sean Baird, Simon, Gregory Braithwaite, Ryan Mauro, Jimmy Diesel, dudeluna, Matthew Rooks, Marshall, Lillian Karabaic, Paula Funatake, Spartan Dale
Podcast: Play in new window | Download