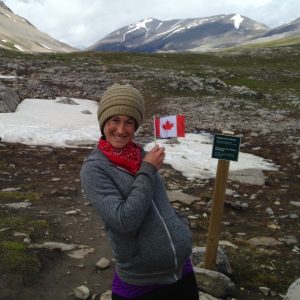 Adele hasn't been on the show in a while, and that's because she's been working on a secret project with Brock: they have a bun in the oven!  That's right, little baby Cyrus is preparing for birth into the world as we speak, and Adele joins the show to fill us in on what it's like to continue bicycling into pregnancy.  It's not all fun and games, but haters gonna hate, and there aren't that many haters, really.  And there is a lot of fun to be had!
As always, thanks to our drink sponsor The Beer Mongers & our generous Patreon donors.
Also, Bicycle/Race, Adonia Lugo's "…unforgettable picture of Los Angeles — and the United States — from the perspective of two wheels" is available from Microcosm Publishing and wherever you get your books.
Calendar
2nd Thursday of every month Joyful Rider's Club in Minneapolis
2nd Friday of Every Month Boston Bike Party
Also, 2nd friday of Every Month Indianapolis Bike Party
Also, Also, 2nd Friday of Every Month East Bay Bike Party
Last friday of every month: Baltimore Bike Party
Every 2nd Sunday of every month in PDX: Corvidae Bike Club Ride
August 7th National Night Out
August 19: Portland Century
Sept 2: Tour de Lab*
Sept 8-9: Bike MS150
Sept. 22: Lowell Kinetic Sculpture Race Lowell, MA
UPCOMING Filmed By Bike TOUR DATES:
Albany, NY – July 22, 2018
Seattle, WA, Vancouver, WA – TBD
Arcata, CA – November, 2018
Bendigo, Australia – October, 2018
Headlines
We're now live on Stitcher!
http://stitcher.com/s?fid=16539&refid=stpr
An announcement from Reach Now: Bike Racks are now on all MINI Coopers in PDX
An almost identical announcement from Car2Go
also: Beginning July 25th, members who live in or travel to Chicago will be able to use car2go to navigate the Windy City.
From trimet.org: STARTING JULY 1: A FAIRER CITATION PROCESS
Mail
Brock Discovered a board game (Flamme Rouge) and wants everyone to know this exists: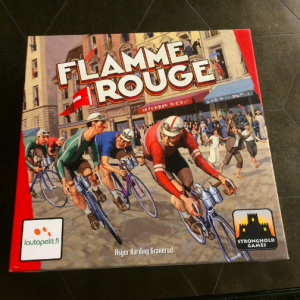 Keiran S comments on E390 Kraig Pauli wins the Steens Mazama:
"Great podcast, I have followed Kraig in the transom… you guys gotta do a follow up interview."
Ethan commends Guthrie's response to getting hit:
"Guthrie, you have an amazingly big heart. Glad you're okay."
Alan asks about towing a bike on a trailer:
"How'd you do that… what kind of trailer is that?"
John in Goldendale shares some photos of bike infra from Budapest:
Fine Print
Produced at STREAM PDX thanks to Open Signal
music: Ryan J. Lane (intro & outro) & Hurtbird (headlines)
graphic design: Marcus Norman
web: http://thesprocketpodcast.com
email us: thesprocketpodcast@gmail.com
phone/SMS: 503-847-9774
Twitter & instagram: @SprocketPodcast
Donate: Patreon (ongoing) or Square Cash (one-time)
Thanks to our sustaining donors for supporting our show costs:
Logan Smith, Shadowfoot, Kathrina Mellemgaard, Wayne Norman, Doug Robertson, Ethan Georgi, Justin Martin, Eric Iverson, Cameron Lien, Richard Wezensky, Tim Mooney, Glenn Kubish, Matt Kelly, Eric Weisz, Todd Parker, Dan Gebhart (who's a time traveler), Dave Knows, Chris Smith, Christi Caister, Caleb Jenkinson, JP Kewley, Peanut Butter Jar Matt, Marco Lo, Rich Otterstrom, Andrew in Colorado, Drew the Welder, Anna, Jon Wasserman, Andre Johnson, Josh Zisson, Richard G, Guthrie Straw, Kampcite, Aaron Green, Mac Nurse David, Nathan Poulton, Chris Rawson, Rory in Michigan, Michael Flournoy, Jeremy Kitchen, David Belais, Tim Coleman, Mr. T, Harry Hugel, E.J. Finneran, Brad Hipwell, Thomas Skadow, Keith Hutchison, Ranger Tom, Joyce Wilson, Ryan Tam, Derek Waggoner, Jason Aufdenberg, Microcosm Publishing, David Moore, Todd Groesbeck, Chris Barron, Sean Baird, Simon, Gregory Braithwaite, Ryan Mauro, Jimmy Diesel, dudeluna, Matthew Rooks, Marshall
Podcast: Play in new window | Download