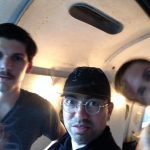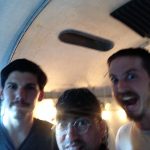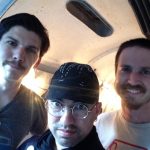 Guthrie and Aaron talk with Matthew, the man behind Chain Reaction (singular) and Give Them Bikes! "What are those?" Listen and find out.
Also, Aaron passes on a call from his middle niece, but calls her back because Aaron is weirdly committed to the things he says on twitter.
As always, thank you to The Beer Mongers on SE Division and 12th. It's Craft Beer Month so celebrate by checking out their offerings.

Produced at STREAM PDX thanks to Open Signal
music: Ryan J. Lane (intro & outro) & Hurtbird (headlines)
graphic design: Marcus Norman
web: http://thesprocketpodcast.com
email us: thesprocketpodcast@gmail.com
phone/SMS: 503-847-9774
twitter: @SprocketPodcast
Thanks to our sustaining donors for supporting our show costs:
Logan Smith, Shadowfoot, Kathrina Mellemgaard, Wayne Norman, Doug Robertson, Ethan Georgi, Justin Martin, Eric Iverson, Cameron Lien, Richard Wezensky, Tim Mooney, Orange & Purple, Glenn Kubish, Matt Kelly, Jim Goodin, Eric Weisz, Doug CohenMiller, Todd Parker, Chris Gonzalez, Dan Gebhart, Zoe Campagna, Dave Knows, Chris Smith, Christi Caister, Caleb Jenkinson, JP Kewley, Peanut Butter Jar Matt, Patrick Archain, Sebastien Poule, Marco Lo, Rich Otterstrom, Andrew in Colorado, Drew the Welder, Anna, Krista, Jon Wasserman, Andre Johnson, Josh Zisson, Richard G, Guthrie Straw, Branden Shelby, Kampcite, Aaron Green, Mac Nurse David, Kathy at Cycling Walking Eating Talking, Nathan Poulton, Chris Rawson, Rory in Michigan, Michael Flournoy, Jeremy Kitchen, David Belais, Tim Coleman, Mr. T, Harry Hugel, Ed Whitman, E.J. Finneran, Paul Culbertson, Brad Hipwell, Thomas Skadow, Keith Hutchison, Ranger Tom, Joyce Wilson, Ryan Tam, Derek Waggoner, Jason Aufdenberg, Microcosm Publishing, David Moore, Dennis O'Brien
Podcast: Play in new window | Download