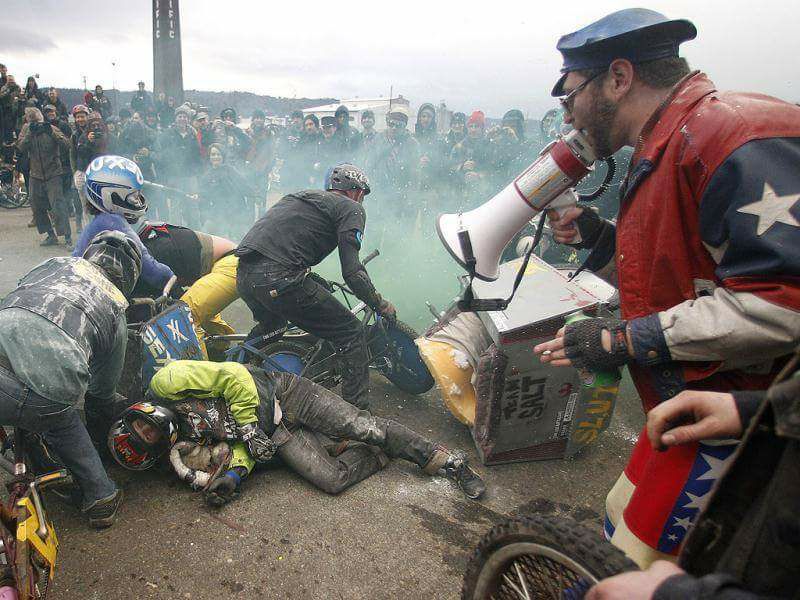 photo credit: Jon Dutch
A little bonus content – the Mini Bike Winter 2017 Chariot Wars!  We sent field correspondent Karah out to talk to people and get some audio of the glorious rage that comprises the event loved by many, feared by some, and even reviled by a few.  But most folks come out on the other side loving and respecting their friends even more.  Beating the shit out of your comrades has a strange bonding effect.
The Sprocket Podcast does not condone or endorse unpermitted or illegal activities of any kind.  You, as a grown adult, must navigate the labyrinthine web of life choices yourself.
Podcast: Play in new window | Download