Will Vanlue: former advocacy organization official, now a hauler of soups and freelance urban sustainability engineer.  He made some sweet rain barrels, but that's just the tip of the iceberg!  He brews, he builds, he landscapes… and no, that's not his real twitter account.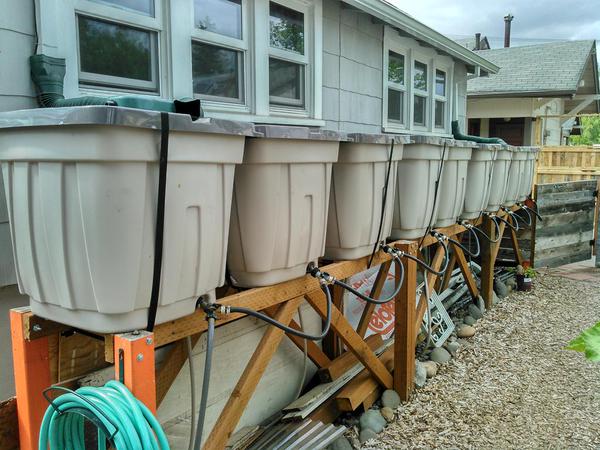 Thanks to our beverage sponsor, The Beer Mongers, and, as always, thanks to our generous Patreon donors that keep us going!
Also:  Brock took a bike camping weekend trip, and Aaron wants to haul his unboxed frame around town for photos.
Headlines
citylab.com: How the Microtransit Movement Is Changing Urban Mobility
willamette week: Portland's Last Affordable Bike Neighborhoods
Mail
Josh G. says that, yes, the Thousand Island dressing probably has roots in the Thousand Islands.
PBJ Matt shares sad 9% fare hike from NJ Transit.
Speaking of sails on bikes: JohnnyK found a Pterosail trike.
Brian Benson's project The River Signal is up!
Logan sent us a NYT article: cargo bikes are the new cars.
Fine Print
email us: thesprocketpodcast@gmail.com
twitter: @SprocketPodcast
phone in or SMS: 503-847-9774
web: http://thesprocketpodcast.com
music: Ryan J. Lane (intro & outro) & Hurtbird (headlines)
Thanks to our sustaining donors for supporting our show costs:
Logan Smith, JohnnyK, Shadowfoot, Kathrina Mellemgaard, Wayne Norman, Doug Robertson, Ethan Georgi, Justin Martin, Eric Iverson, Cameron Lien, Richard Wezensky, Tim Mooney, Orange & Purple, Glenn Kubish, Matt Kelly, Jim Goodin, Eric Weisz, Doug CohenMiller, Todd Parker, Scott McAllister Morgan, Chris Gonzalez, Dan Gebhart, Zoe Campagna, John Blood, Alison Wiley, Andy Brunner, Dave Knows, Lars V., Chris Smith, Christi Caister, Caleb Jenkinson, JP Kewley, Peanut Butter Jar Matt, Patrick Archain, Gabriel Trainer, Sebastien Poule, Marco Lo, Rich Otterstrom, Andrew Alderson, Drew the Welder, Anna Olsen, Marco Lo, Rich Otterstrom, Andrew Alderson, Krista Skucas
Podcast: Play in new window | Download