Leah Benson is the proprietor ofGladys Bikes, a bike shop catering specifically to the needs of women in Portland, Oregon, and one host of the newly created podcast Snack Parade!
Brian Benson is the author ofGoing Somewhere, a book based on his crosscountry bicycle trip from Wisconsin to Oregon, and is working on creating The River Signal, an audio drama podcast, which will begin production this summer!
We talk about kayaking the Columbia River, sea lions, wearing pants, philosophy around bicycling, and more.  We also unwittingly created #boatmonth on the show!

Maren Souders Skypes in to update us on the petition to provide vegan meal options aboard Amtrak dining cars.
Also: Spinlister credit contest: "When did you most need a bike but not have one?" Inspired to Ride film is coming soon & the trailer is now available (4/18 in Portland).  Rolling Oasis grocers is launching an expansion Kickstarter and hosting an event at Community Cycling Center this thursday!
Donate at Patreon if you're able to help keep us going!
Headlines
Tom Allen is working on a new film project!
Aaron Green's We Were Like Sons is funded!
Mail
The stickman's son takes his first bike ride.
John from Goldendale finds a news story on LA's newly legal free public gardening.
Gerald offers reverse psychology for angry motorists.
Ethan Georgi deals with parent drivers in school zones and makes an effort to maintain a zen-like calm.
Jim Goodin eschews earbuds while riding his bike and cranks the iPhone speaker.
Harm in NZ shares an awesome cycling/skating documentary.
Maren Souders sent us some car-sharing news.
Peanut butter jar Matt shares a few links on voluntarily limiting your technology.
Wired: Artificial Light May Be Harmful
Good Reads: 4 Arguments for the Elimination of Television
Glenn from Marrowstone Island has a suggestion for more compassionate automobility.
Path Less Pedaled met a Sprocket listener in Alabama!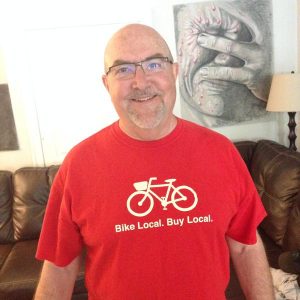 Marcus Graham is shining up an old bike for a touring event!
Bicycle-towed tiny home gypsy wagon, found on Facebook & shared by David Griffiths
JohnnyK comments on the cost of living and says we'd better step up our game to compete with #YEGbike!
Fine Print
email us: thesprocketpodcast@gmail.com
twitter: @SprocketPodcast
phone in or SMS: 503-847-9774
web: http://thesprocketpodcast.com
music: Ryan J. Lane (intro & outro) & Hurtbird (headlines)
Thanks to our sustaining donors for supporting our show costs:
Logan Smith, JohnnyK, Shadowfoot, Kathrina Mellemgaard, Wayne Norman, Doug Robertson, Ethan Georgi, Justin Martin, Eric Iverson, Cameron Lien, Richard Wezensky, Tim Mooney, Orange & Purple, Glenn Kubish, Matt Kelly, Jim Goodin, Eric Weisz, Doug CohenMiller, Todd Parker, Scott McAllister Morgan, Chris Gonzalez, Dan Gebhart, Zoe Campagna, John Blood, Alison Wiley, Andy Brunner, Dave Knows, Lars V., Chris Smith, Christi Caister, Caleb Jenkinson, JP Kewley, Matt B., Patrick Archain, Gabriel Trainer, Sebastien Poule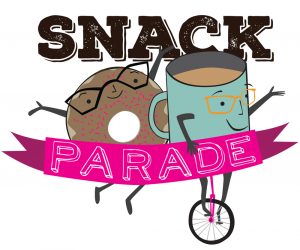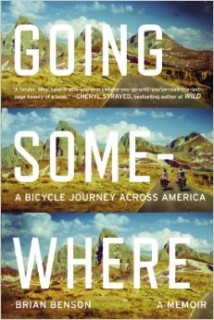 Podcast: Play in new window | Download