Jenn Dederich is the CEO of Portland Pedal Power, a bicycle delivery service that is focused on delivering local goods to hungry people.  We talk about the mechanics of the operation, the value of working with local businesses, and a few adventures that Jenn's had when not running the company.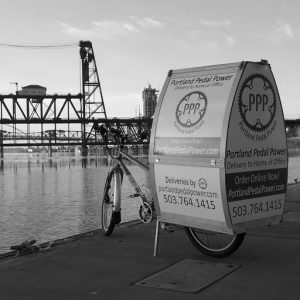 Also: Spinlister credit contest: "When did you most need a bike but not have one?"Inspired to Ride film is coming soon (4/18 in Portland), Brock had beers with a few listeners and got yelled at on Foster Road, and Aaron's posterior is sore.
Donate at Patreon if you're able to help keep us going!
Headlines
Oregonian: Portland's rents rose at nation's sixth-fastest rate, study finds
realtor.org: NAR Study: Accelerating Housing Costs Have Renters Feeling the Squeeze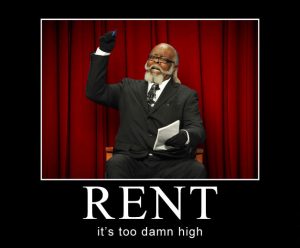 Mail
Ed in Phoenix wants to stick up for his city!
Matt B shares overnight oats.
Andrew shares good news about Colorado's Ski Train.
Patrick takes his first commute of the year on the east coast.
Logan shares a map of reported bike thefts in Portland.
Marcus thinks this Toronto Blue Jays pitcher is pretty awesome. He lives in a van.
JohnnyK points us toward a human powered ferris wheel.
Fine Print
email us: thesprocketpodcast@gmail.com
twitter: @SprocketPodcast
phone in or SMS: 503-847-9774
web: http://thesprocketpodcast.com
music: Ryan J. Lane (intro & outro) & Hurtbird (headlines)
Thanks to our sustaining donors for supporting our show costs:
Logan Smith, JohnnyK, Shadowfoot, Kathrina Mellemgaard, Wayne Norman, Doug Robertson, Ethan Georgi, Justin Martin, Eric Iverson, Cameron Lien, Richard Wezensky, Tim Mooney, Orange & Purple, Glenn Kubish, Matt Kelly, Jim Goodin, Eric Weisz, Doug CohenMiller, Todd Parker, Scott McAllister Morgan, Chris Gonzalez, Dan Gebhart, Zoe Campagna, John Blood, Alison Wiley, Andy Brunner, Dave Knows, Lars V., Chris Smith, Christi Caister, Caleb Jenkinson, JP Kewley, Matt B., Patrick Archain, Gabriel Trainer

Podcast: Play in new window | Download