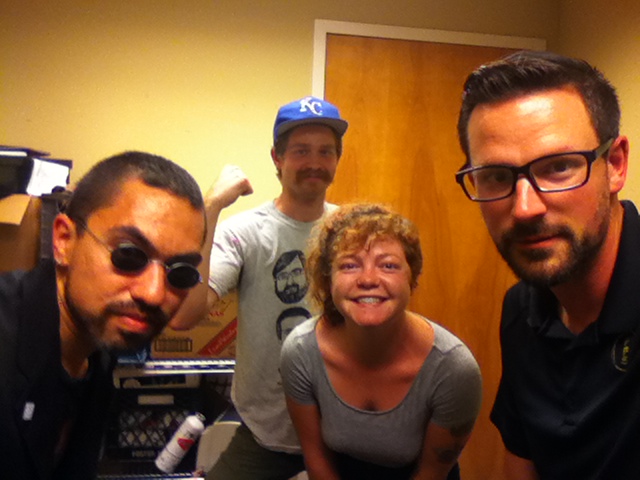 apparently neither host is excited to be in a photograph; extra points for our guests!
Aaron Hand & Raggy are bike polo enthusiasts in Portland whom we connected with through listener James.  They break down bike polo into its basics to help us understand how the game works, how it differs from traditional polo, how much fun it is, and how to get involved! Check out 3-2-1 Polo and League of Bike Polo.
Also: Aaron takes some drugs and trips balls, and Brock & Adele take some people bicycle camping in Cascade Locks.
Mail
new Patreon donor: Scott McAllister Morgan
JohnnyK on Brock's public service announcment to brunch-goers.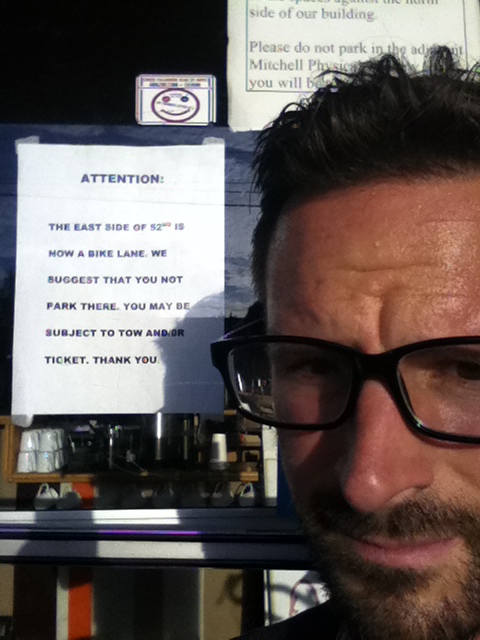 Gerald on riding in the rain.
Doug in TX on "escort services."
Dan in MN tells us what he's been up to.
Tim Mooney sends us a story about riding your bike to a marathon.
dudeluna twitters a picture of that rack we were wondering about from Breadwinner Cycles' instathingummy: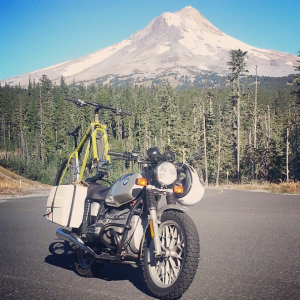 Fine Print
email us: thesprocketpodcast@gmail.com
twitter: @SprocketPodcast
phone in or SMS: 503-847-9774
web: http://thesprocketpodcast.com
music: Ryan J. Lane (intro & outro) & Hurtbird (headlines)
Thanks to our sustaining donors for supporting our show costs:
Logan Smith, Shadowfoot, Kathrina Mellemgaard, Wayne Norman, Doug Robertson, Ethan Georgi, Justin Martin, Eric Iverson, Cameron Lien, Richard Wezensky, Tim Mooney, Orange & Purple, Glenn Kubish, Matt Kelly, Jim Goodin, Eric Weisz, Doug CohenMiller, Todd Parker, Scott McAllister Morgan

Podcast: Play in new window | Download