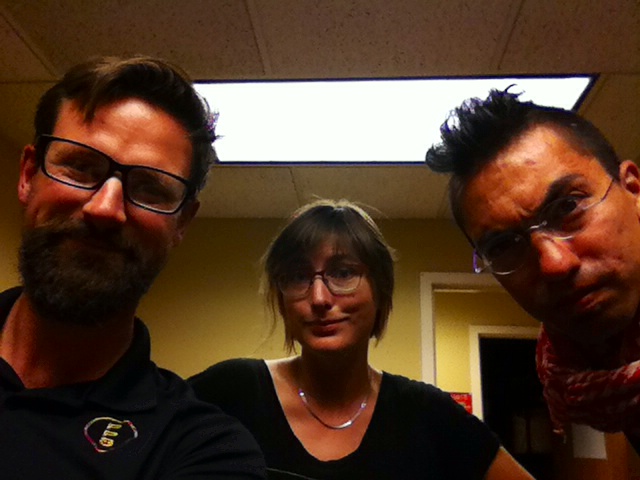 Sarah Mirk of the Portland Mercury, Bitch Media & the Popaganda podcast had a bike she loved. Then it got stolen.  What happened next… may surprise you.  A man without a home said he had a "funny story" about the bike that "looks well loved." A park meetup was where she met a friendly homeless guy who told me, "Your bike is sweet. It hauls ass."  Listen in for the rest of the story and hear Sarah's precautions and advice for those with stolen bikes.
Also: e200 live show! (with live streaming), why Aaron doesn't have friends, Brock gets the tandem restored, the retort to close pass contest wraps up.
Mail
new Patreon donors Glenn Kubish & Matt Kelly, thanks!
Todd the Truck Driver sends us photos of his sweet rig.
Eric in the 'Couve shares bicycle advocacy by bus.
Cory Poole says "SKATE EVERYWHERE!"
Jean likes EcoSpeed electric assist.
Fine Print
email us: thesprocketpodcast@gmail.com
twitter: @SprocketPodcast
phone in or SMS: 503-847-9774
web: http://thesprocketpodcast.com
music: Ryan J. Lane (intro & outro) & Hurtbird (headlines)
Thanks to our sustaining donors for supporting our show costs:
Logan Smith, Shadowfoot, Kathrina Mellemgaard, Roger Grigsby, Wayne Norman, Doug Robertson, Ethan Georgi, Justin Martin, Eric Iverson, Cameron Lien, Richard Wezensky, Tim Mooney, Orange & Purple, Glenn Kubish, Matt Kelly

Podcast: Play in new window | Download