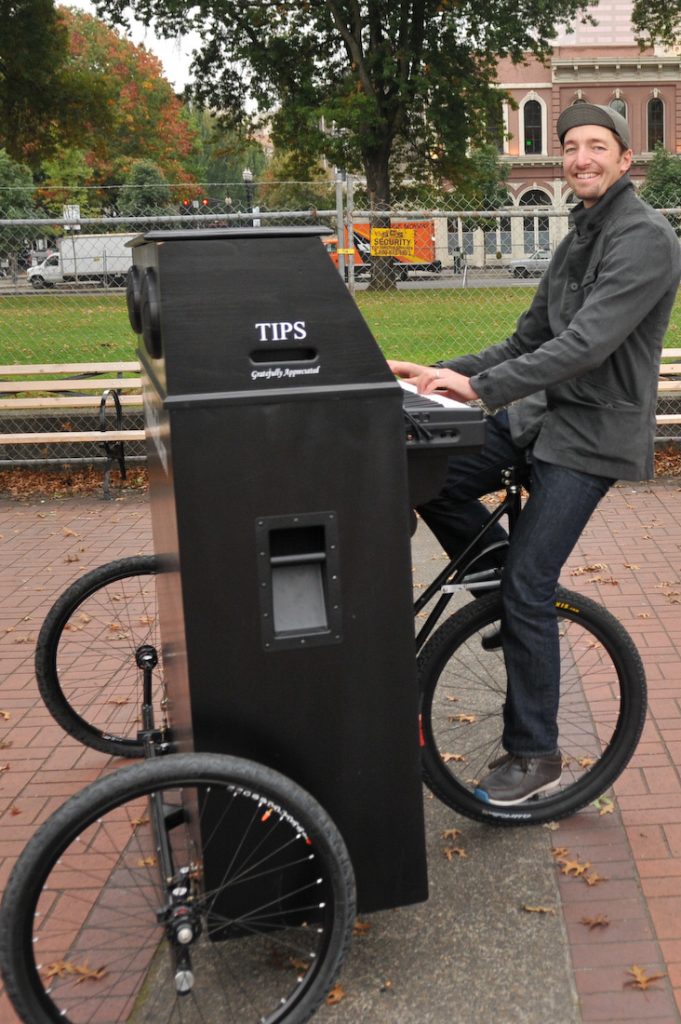 Jonathan Maus has a lot to say; an understatement for anyone who is familiar withBike Portland. In this interview we focus (as much as my brain lets me) mostly on what's going on in East Portland and the forgotten parts of the PDX Empire (my terminology, not his). Jonathan also takes some time to shed some light on the "car vs. bike" journalism so apparent in the media. Also, Brock and Adele's week 4 and 5.
mail
From Brock:
"Left this in a visitors log at last night's state park! Hope it's accurate that I gave you a Mohawk."
From Jim H. on the Facebooks:
"Hello Sprocket Podcast… love your show… a highlight in the week for sure. Really appreciate the vignettes from Brock and Adele's tour. Makes me want to be out on the road. :)"
From Johnny K. in FLA
"I still think that the episode with Aaron's brother is by far the funniest episode of all time.  I still laugh at it and I don't even have to listen to it again."
From listener Robert:
"A very cool photogallery of "tweed" bike ride in Russia's St. Petersburg!"
From Cameron Lien
$$$$ Thank you cameron for signing up as our newest monthly donor.
No News today (go to bikeportland.org yourself)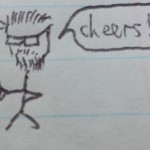 find us on the Internet at thesprocketpodcast.com send feedback about the program and suggestions for topics or guests – write us via email, the address is thesprocketpodcast@gmail.com call and leave us a message or text to 503.847.9774 connect with us on Twitter @SprocketPodcast thanks to Ryan J Lane for providing our theme music thanks to Hurtbird for our headlines sounder and thanks to our sustaining donors Logan Smith, Shadowfoot, Kathrina Mellemgaard, Roger Grigsby , Wayne Norman, Doug Robertson, Ethan Georgi,  Justin Martin, Eric Iverson and thanks to new donor Cameron Lien
Podcast: Play in new window | Download