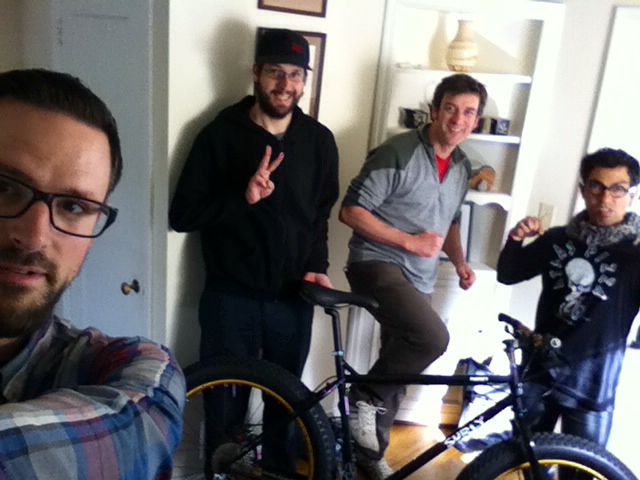 Dan Kaufman runs CrankMyChain Cycle TV & pdxk productions and has a deep love for bicycles and their implications for culture & conservation (and this time around, we didn't make him come on the show while he lost his voice!)
Nathan Jones is the proprietor of Ride Yr Bike and has had numerous inspiring adventures in nature using bikes, including Tour Divide, the Oregon Outback, and his inspired TransAmerica touring race.
Both of them also are enthusiastic supporters of the Salmonberry Corridor project to renovate a derelict rail line into a multi-use path from Washington County to the Oregon coast; so much so, in fact, that they rode self-supported to one of the public input meetings in Wheeler, OR to add their voices.  We talk about all of this and more!
Also:
tickets now available for Aftermass
Pedal powered talk show season three launch party
Headlines
OregonLive: a name is chosen for the new transit bridge!
Mail
Steve in WY feels for Aaron & his donut shop conflict, and is glad that the small towns he lives in are bike friendly places.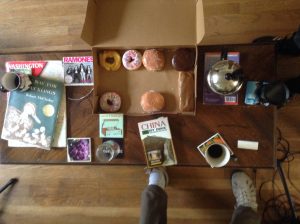 Fine Print
email us: thesprocketpodcast@gmail.com
twitter: @SprocketPodcast
phone in or SMS: 503-847-9774
web: http://thesprocketpodcast.com
music: Ryan J. Lane (intro & outro) & Hurtbird (headlines)
Thanks to our sustaining donors for supporting our show costs:
Logan Smith
Shadowfoot
Kathrina Mellemgaard
Roger Grigsby
Wayne Norman
Doug Robertson
Ethan Georgi


Podcast: Play in new window | Download