Madi Carlson represents the family bicycling spirit of the city of Seattle, Washington with her children on a Surly Big Dummy longtail.  We talk to her about her involvement withFamily Bike and her Family Ride website that details the adventures she has with her family.
Katie Proctor helps to organize Portland's Kidical Mass rides and joins us for the first time in two years since her last appearance on the show.
Also: Transportation Trivia at City Hall!
Fine Print
email us: thesprocketpodcast@gmail.com
twitter: @SprocketPodcast
phone in or SMS: 503-847-9774
web: http://thesprocketpodcast.com
music: Ryan J. Lane (intro & outro) & Hurtbird (headlines)
Thanks to sustaining donors Logan Smith, Shadowfoot, Kathrina Mellemgaard, Roger Grigsby & Wayne Norman for supporting our show costs.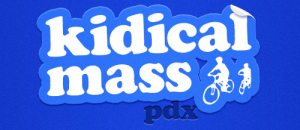 Podcast: Play in new window | Download