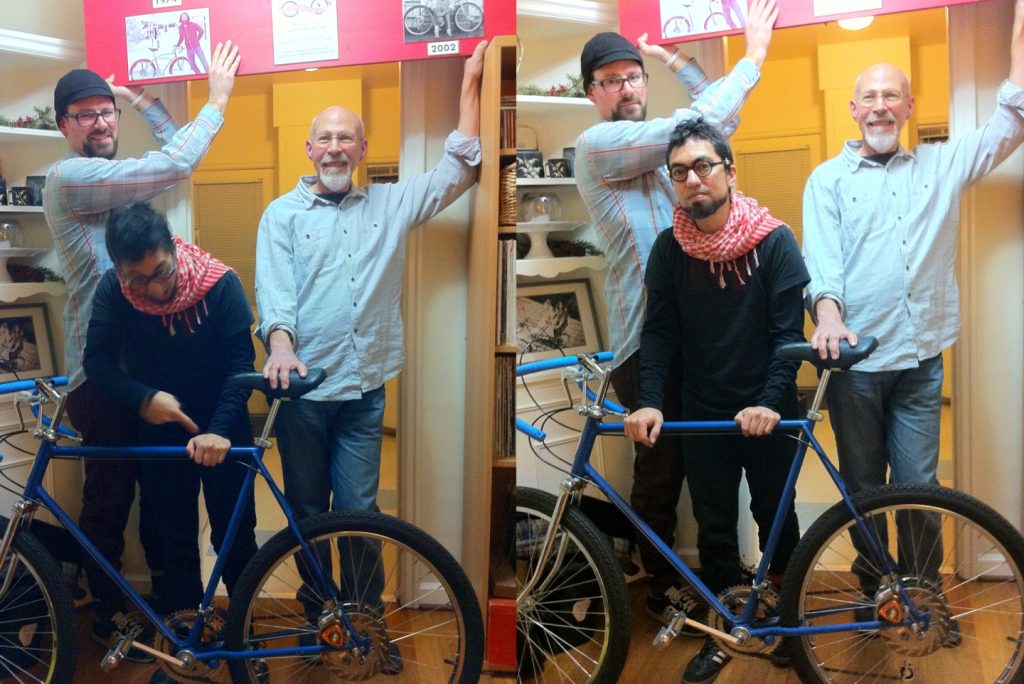 Mr. Bob Crispin lived near some sweet singletrack in the seventies and wanted a bike that was up to the task; since one wasn't available, he put one together himself.  We chat with Bob about making a little bicycle design history.  It currently on display at Velo Cult Bike Shop & Tavern in Portland, OR.
Mr. Bob's Tankagnolo is extensively documented, and he was kind enough to share some of the photos and press about this bicycle.  Click here for an archive, and enjoy the gallery of photos below:
Aaron & Brock also discuss Brock's most recent crosscountry Amtrak journey, books on the future of reading, and stripped out saddle parts.
Headlines
BikePortland: Marilyn Hayward, owner of Coventry Cycles, tries to rebound from serious crash
The Verge via The Stickman: Architects propose 136 miles of elevated cycleway in London
Mail
A Donation from Logan! Thanks!
Gus shares the innovative recyclables-for-transit-fare trade option available in Bejing.
Christopher in WY shares the heartwarming story of the 66 year old man who won the race across Sweden after being barred from official entry due to his age.
Former guest Sally on twitter:
"Caught up with a few back episodes of the @SprocketPodcast kinda like binge watching The Walking Dead."
Daniel on Elly Blue's Amtrak kerfuffle & Texan travel advice for bicyclists.
Patrick in Davis CA wishes us a happy new year and compares Thunder Island Brewing toBerryessa Brew Co. wishing both the best of success.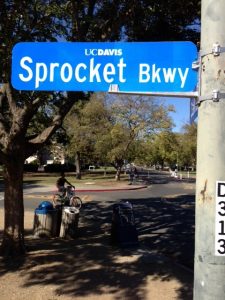 Nick on twitter shares a tallbike with tandem chain setup, cable steering, adjustable height and disassembles for travel.
Fine Print
email us: thesprocketpodcast@gmail.com
twitter: @SprocketPodcast
phone in or SMS: 503-847-9774
web: http://thesprocketpodcast.com
music: Ryan J. Lane (intro & outro) & Hurtbird (headlines)
Thanks to sustaining donor Shadowfox for supporting our show costs.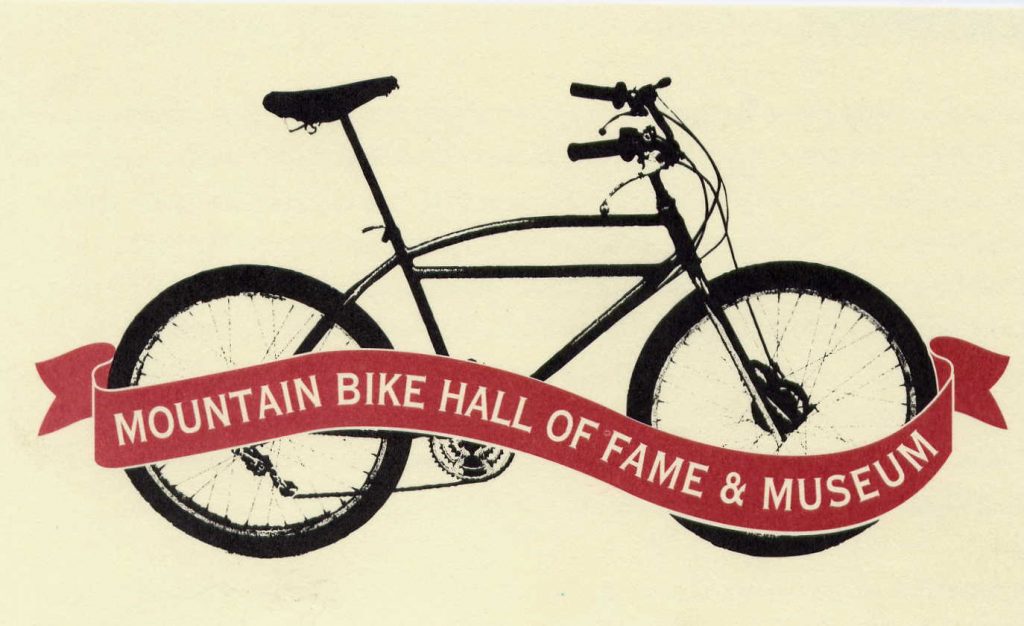 Podcast: Play in new window | Download