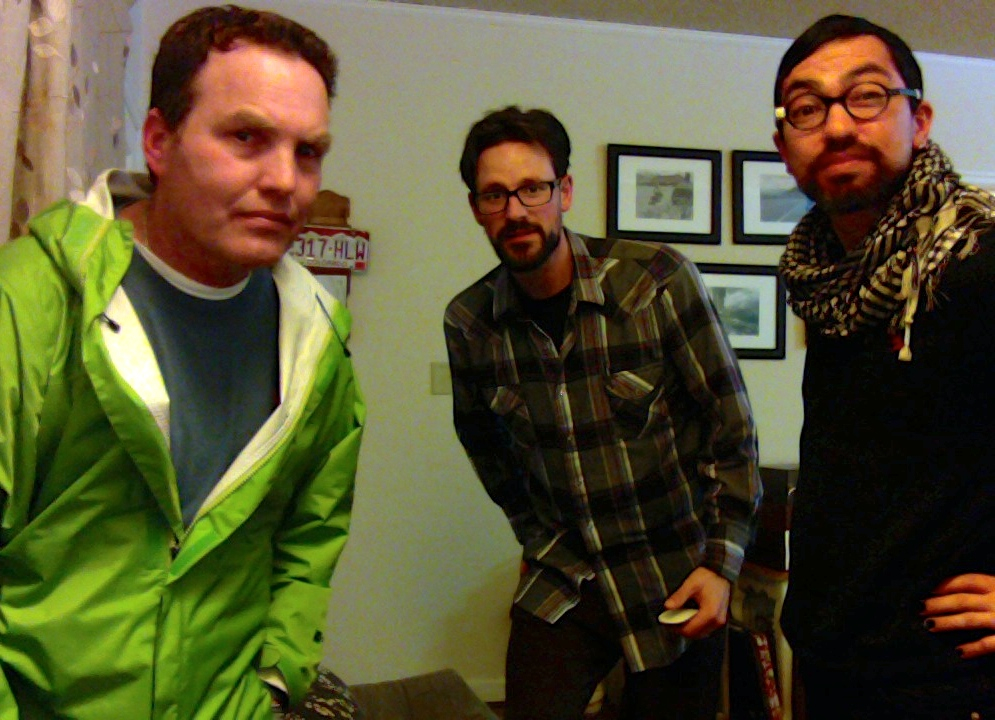 Tory Orzeck from ORP tells us about the combination of lights and audio warnings that he created to mount onto your bicycle's handlebars.
Aaron & Brock also discuss touring aspirations for The Red Hare among Horses and how to think about homeless people & bicycle theft.
Headlines
BikePortland: Amtrak mops up after the kerfuffle with Elly Blue & Joe Biel
Boston Globe via Tim: Bikes are Conservatives' new enemy
Mail
Thanks to Richard for his donation! It's keeping us going!
Phil B from AK chides us for being soft on cold temperatures and invites us to grow ice beards with him.  Read his blog – we do!
Steve in WY comments on studded tires.
Milestone Rides twitters love to Deanna Adams from E123.
Ben sends us the "Sprocketman" comics from Stanford!
Alvaro from Los Angeles heard of us while bike touring from San Francisco to Santa Monica. He took some sweet photos.  Apparently lots of people on the coast knew about the show?
We send stickers to Alvaro & Doug in San Antonio!
Dan Flores shares the news that Portland OR has been named America's best city.
Fine Print
email us: thesprocketpodcast@gmail.com
twitter: @SprocketPodcast
phone in or SMS: 503-847-9774
web: http://thesprocketpodcast.com
music: Ryan J. Lane (intro & outro) & Hurtbird (headlines)
Thanks to sustaining donor Shadowfox for supporting our show costs.
Podcast: Play in new window | Download