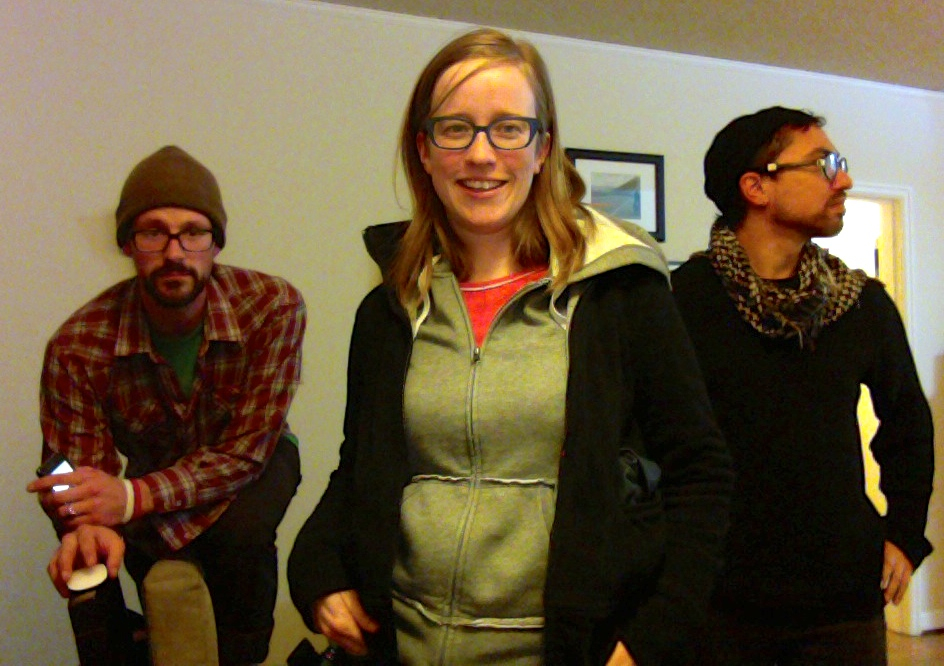 Elly Blue is the author of the new book, Bikenomics: How Bicycling Can Save The Economy, and also the star of the now-famous Amtrak incident leading to a broader conversation on bike/train integration.  We talk about the benefits of a bicycle lifestyle and multimodalism!
Aaron & Brock also discuss drinking coffee, coffee machine cuisine, Aaron's new Disc Trucker, Spinlister, and Amtrak: Gangnam Style.
Headlines
Oregonian: new train service added to the Amtrak Cascades corridor
Bicycle Retailer: Specialized makes nice with Canadian bicycle builder
(Listener Dion also sent us the video of Specialized's Mike Sinyard & Dan Richter getting along in person.)
Mail
Dion shares Martyn Ashton's Road Bike Party videos – some sweet jumps and tricks!
Martyn later suffered a significant injury after falling backward during a demonstration.
Jeremy from Critical Transit twitters:
I never used studded #bike tires before last week but I've become a believer.
Logan sends us a TEDx video from Tall Bike Bobby!
Marcus sends us some info from Streetsblog on how unused parking can cost seattle renters a lot of extra cash.
Jack comments on Steph Routh's move by bike episode and relates a story about a uhaul.
Fine Print
email us: thesprocketpodcast@gmail.com
twitter: @SprocketPodcast
phone in or SMS: 503-847-9774
web: http://thesprocketpodcast.com
music: Ryan J. Lane (intro & outro) & Hurtbird (headlines)
Thanks to sustaining donor Shadowfox for supporting our show costs.

Podcast: Play in new window | Download