Michael Andersen is a writer for BikePortland.org who covers a wide variety of low-car lifestyle topics, including his Real Estate Beat which aims to explore how property owners are making it easier to live without a car in the city's rental market.  We discuss presidential microphones and bike rides, low-car buildings & economic difficulties, how inclusionary zoning could help the situation, and the new micro-apartments being planned in the downtown and Hollywood districts.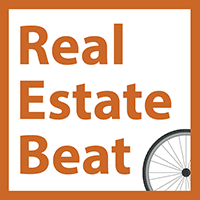 Aaron & Brock also discuss the Critical Transit podcast, Bikecraft, renting a Prius, and dynamo lighting.
Headlines
BikePortland: the Oregon Outback gets organized
Diamond Cut Life: subtraction for the holidays
Mail
Tim in DC updates us on the Frontier Airlines bicycle policy.
Glenn in Edmonton on twitter has "become a big fan of the vibe of @SprocketPodcast" and links to a video of his snowy commute featuring birds! also, what does #yegbikemean?
Dan from MN texts in to say he enjoyed the show on bike moves!
Fine Print
email us: thesprocketpodcast@gmail.com
twitter: @SprocketPodcast
phone in or SMS: 503-847-9774
web: http://thesprocketpodcast.com
music: Ryan J. Lane (intro & outro) & Hurtbird (headlines)
Thanks to sustaining donor Brian Logan for supporting our show costs.

Podcast: Play in new window | Download