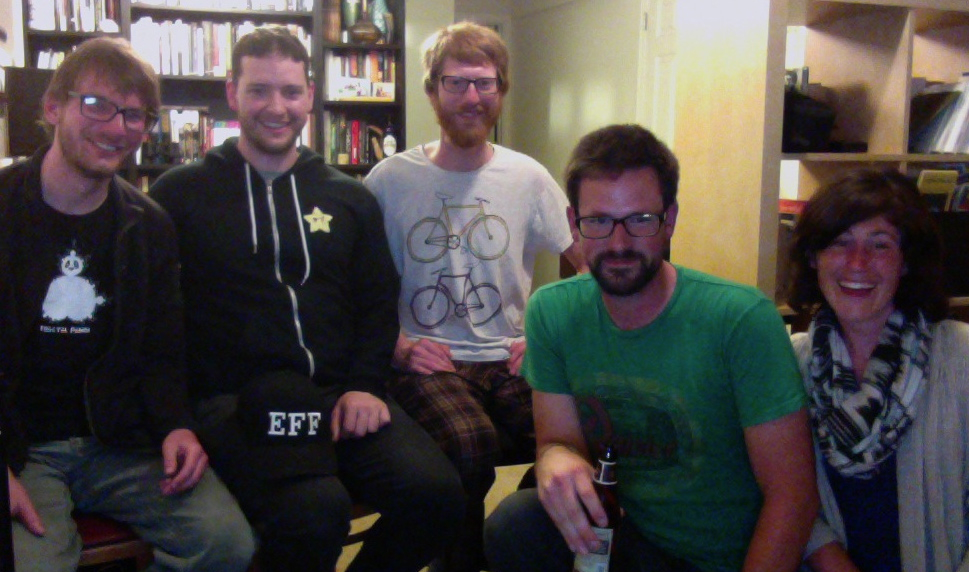 L-R: Nate, Tim, Lance, Brock, Adele
Lance Poehler and friends Nathan Frost and Tim Neuwerth are developing a useful mobile app for fans of bicycle fun in Portland (and soon, other cities worldwide)!  They attempt to solve some of the common problems of missing your favorite group ride with phones and GPS technology in the new Bike Fun Finder.  We also discuss camping trips and rain, wool clothing and sock darning, and more.
Bonus Audio: the interstitial conversation on darning socks
Headlines
Design Taxi via Gus: a bicycle coffee shop that's human powered
BikePortland: Walgreens now "welcomes" people on bikes at outdoor service windows
KGW via Brandon: funeral home offers tricycle hearse
Mail
Tim in DC gives props to Lindsay Kandra.
Fine Print
email us: thesprocketpodcast@gmail.com
twitter: @SprocketPodcast
phone in or SMS: 503-847-9774
web: http://thesprocketpodcast.com
music: Ryan J. Lane (intro & outro) & Hurtbird (headlines)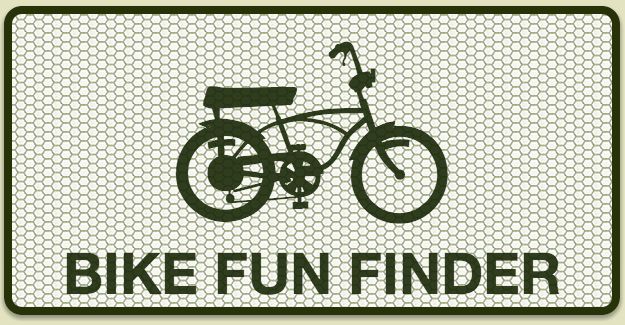 Podcast: Play in new window | Download