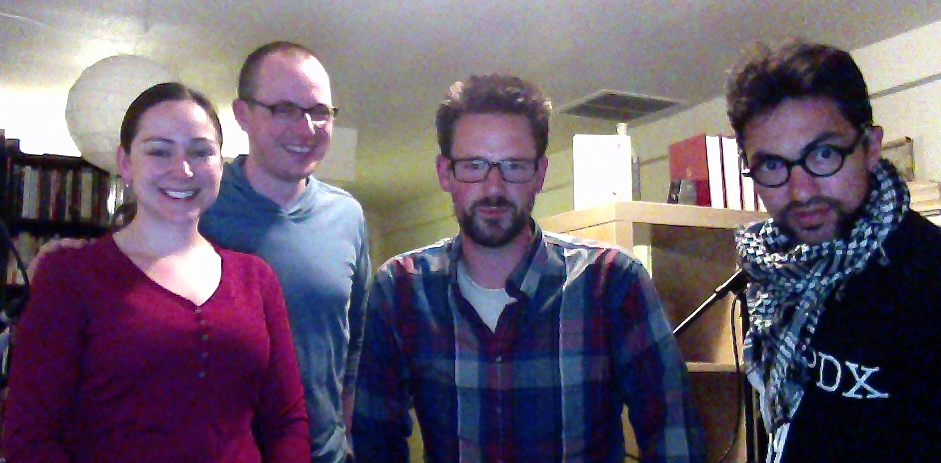 Will Vanlue is a bicycle advocate who began commuting out of practicality, but has developed a great passion for transport on two wheels.  He writes a blog entitled The Prudent Cyclist, and is also a communications staffer for Portland's Bicycle Transportation Alliance and a member of the utility bike collective TRANSPORTland.  Will's wife Lea Vanlue also joins us to add her perspective and commentary!
Headlines
Oregonian via Brandon: TriMet prepares to offer mobile ticketing for smartphone users
Oregonian: Oregon City police investigate pellet-gun shooting of skateboarder
Mail
Alexis recommends a seminar on skateboarding as transportation at Portland State University on May 31!
Phoebe from Boston remembers Orbitz, the beverage!
Caminando al DF walked 60 miles to Mexico City and says that it went great!
Dan from MN appreciated the coverage of cancer and uses patriotism as a shield.
more mail coming next week…
Fine Print
email us: thesprocketpodcast@gmail.com
twitter: @SprocketPodcast
phone in or SMS: 503-847-9774
web: http://thesprocketpodcast.com
music: Ryan J. Lane (intro & outro) & Hurtbird (headlines)

Podcast: Play in new window | Download