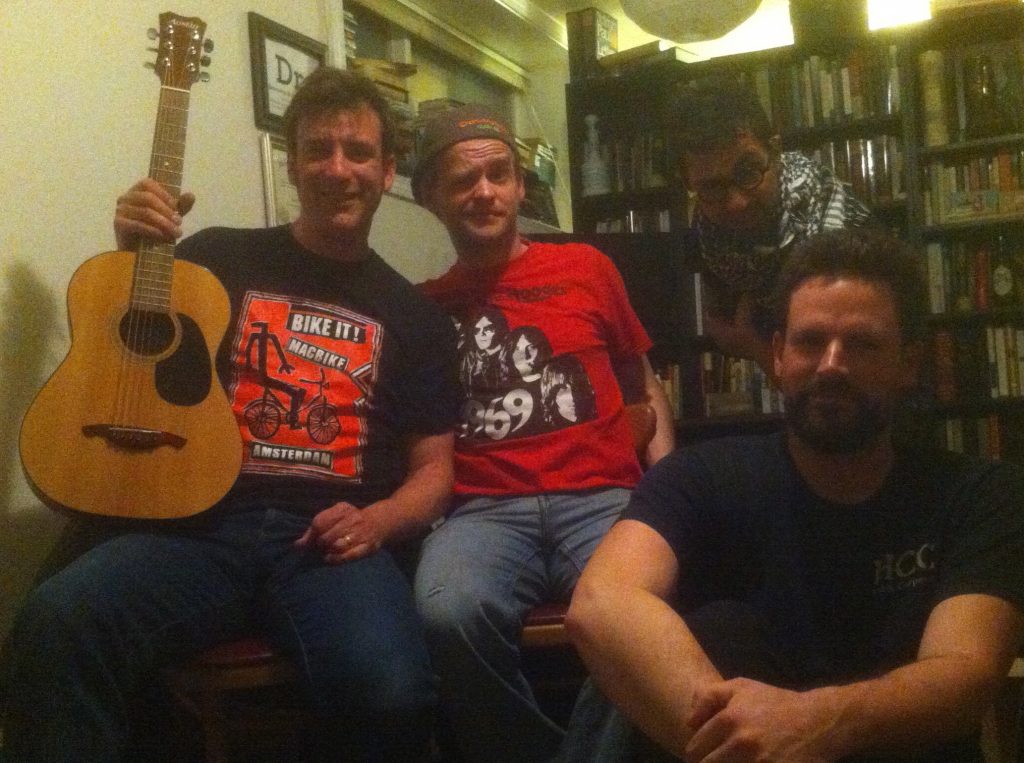 Zed Bailey & Dan Kauffman are the driving force behind Open Bike Night,CrankMyChain Cycle TV, and a host of creative projects and activism around the city of Portland.  We drink and talk about a host of topics, including Pedalpalooza, Einstein and the Theory of Relativity, cycling in SLC, Rev. Phil, Zoobombing, the Magical Midnight Mystery Ride, and "doing it better."  Dan even plays a few original songs for us.
Zed mentions a song from Enter The Haggis: "Gasoline"
Mail
John from Hawaii adds some input to Aaron's planning for his trip to the islands.
Fine Print
email us: thesprocketpodcast@gmail.com
twitter: @SprocketPodcast
phone in or SMS: 503-847-9774
web: http://thesprocketpodcast.com
music: Ryan J. Lane (intro & outro) & Hurtbird (headlines)

Podcast: Play in new window | Download