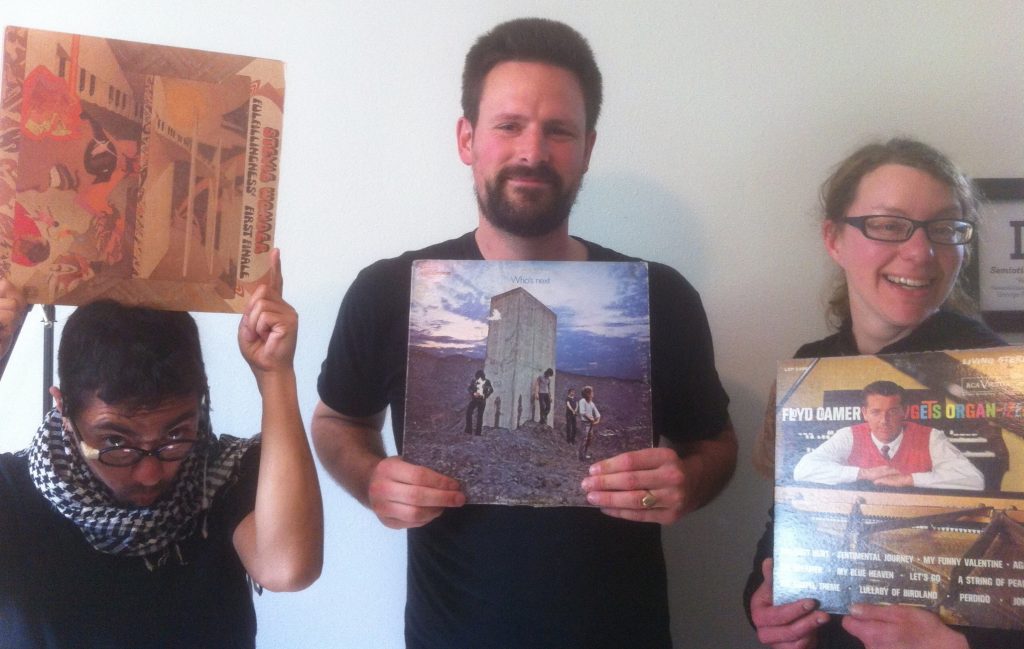 album selections: Aaron has Stevie Wonder, Brock has The Who, and Ayleen has Floyd Cramer
Ayleen Crotty is at the helm of the fabulous Filmed By Bike festival, in its 11th year running.  We chat about this year's festival, the bike confessional project which will be similar to NPR's StoryCorps, the historic Clinton Street Theater, connections to iconic personality Rev. Phil, the surprising role Vancouver BC's bike culture played in that of Portland OR, and the happy intersection of the film festival with NW Documentary.
Brock & Aaron also discuss bicycling adventures along North Portland's Willamette River shores and its associated pirate cove, and the history and development of the Midnight Mystery Ride.
Headlines
Gizmodo via Brandon: why this smartphone is better as a dumbphone
BikePortland via Miles: new bike clothing boutique opens in Portland
Salon.com via Miles: Saudi Arabia lifts ban on women bicycling
Mail
Tim in DC addresses the difficulties of transporting one's bicycle by airline.
Phoebe from Boston made a donation to WalkBoston in honor of Brock's recent walk to work.
Tito shares his amusement and implores Brock to visit Missoula again.
Dan from MN chuckled at Brock's reference to stealing land from First Nations – he's studying Federal Indian Law for his future career.
Patrick from Davis CA wrote: "Cool episode, 12 miles does not seem far away but if your only choice is to walk it would take a major portion of your day to get from point A to B. "
Steve in WY writes on gluten intolerance, and he also mentions that studded tires don't last as long as he'd like them to; regarding difficult turns while using them, we may be able to attribute that to rutted snow or ice.
Fine Print
email us: thesprocketpodcast@gmail.com
twitter: @SprocketPodcast
phone in or SMS: 503-847-9774
web: http://thesprocketpodcast.com
music: Ryan J. Lane (intro & outro) & Hurtbird (headlines)

Podcast: Play in new window | Download