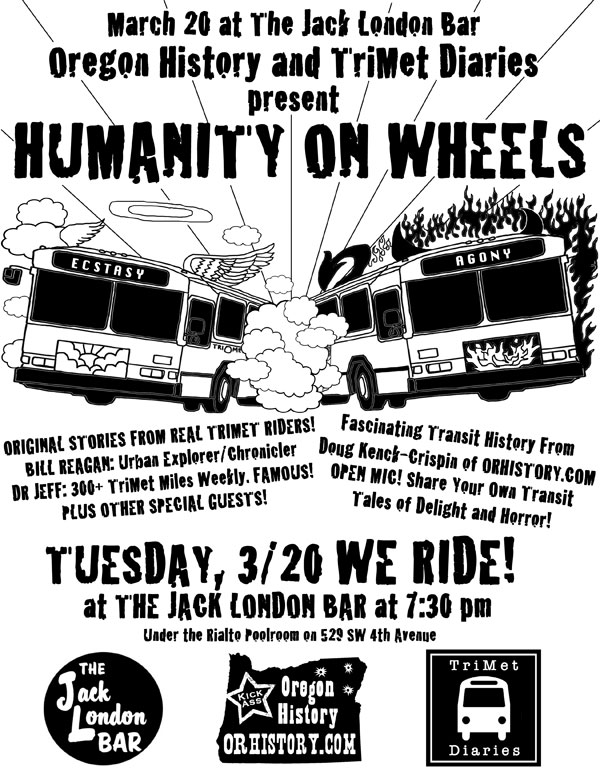 Humanity on Wheels, an evening of mass transit tales, presented by ORhistory.com & TriMet Diaries.  This is Part II, featuring stories about TriMet from those who have been its riders and fans during the open mike segment of the show!
Many thanks to ORhistory.com and TriMet Diaries for allowing us to rebroadcast this!  You can hear the full two hour recording of the entire event onEpisode #4.7 of the Kick Ass Oregon History podcast.
Bike Safe Portland wallet-sized accident reports are available now in Portland bicycle shops near you!  Thanks to Josh Zisson from Bike Safe Boston and the Bike Safe Nation project.
Fine Print
email us: thesprocketpodcast@gmail.com
twitter: @SprocketPodcast
phone in or SMS: 503-847-9774
web: http://thesprocketpodcast.com
music: Ryan J. Lane (intro & outro) & Hurtbird (headlines)


Podcast: Play in new window | Download