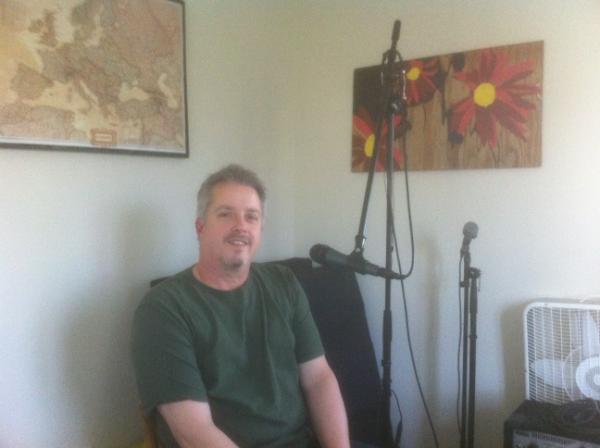 Today's episode marks the triumphant return of @doctor_jeff, our beloved Twitter-based, colorful and irreverent unofficial TriMet microjournalist!  He chats about his suggestions for improving TriMet's budget, social cues on transit, and the success and continuation of his Holiday Fare project, among other things.
Headlines
from Logan: "Mia Birk kicks the Oregonian in the gonads!" journalistic controversy abounds.
Pedal Powered Family: a review of their home-on-the-road, a Hilleberg Nallo tent
BikePortland: Wrench Raiders have been putting their cargo trike to good use
BikePortland: scrap-bike wizard Tom LaBonty to be subject of documentary film
Taking the Lane: mom of transit-riding family questions the economic toll of fare hikes
Mailbag
Blayne in BC: don't ride your bike on the ice, or you'll wind up like this guy.
Mark from Vancouver WA: "Too much beer to drink and not enough time. We just got back from Breakside Brewery and they always have new beers… it is always a hard choice, should I have the new beer or the good old favorites? Ben makes beer that I don't see at other breweries and they are good."
Carl from CA: "for as much as I commute, 120 to 200 [miles?] per week, I have yet to freakin' tour! Well looks like that is ending, looking at heading down the coast this Saturday for a sub 24: Anaheim to San Elijo beach near San Diego, 70 [miles?] each way. Looks like the wind gods may be in my favor heading down there! It should be Good Times! And a learning experience… Wish me luck on this solo adventure!"
JohnnyK in FL: re: E66, "this was a really good show.  Aaron and Brandon you pulled it off.  I loved the guest and the topic was perfect.  I have a daughter with a her first kid and a kid on the way…I know I probably don't fit your demographic for listening since I am a grandfather.  However the show has given me lots to think about.  …Oh BTW Aaron you know way to much about root-beer…I love root-beer but I have never known anyone that does taste tests of it like it was fine wine." 
Fine Print
email us: thesprocketpodcast@gmail.com
twitter: @SprocketPodcast
phone in or SMS: 503-847-9774
web: http://thesprocketpodcast.com
music: Ryan J. Lane (intro & outro) & Hurtbird (headlines)


Podcast: Play in new window | Download