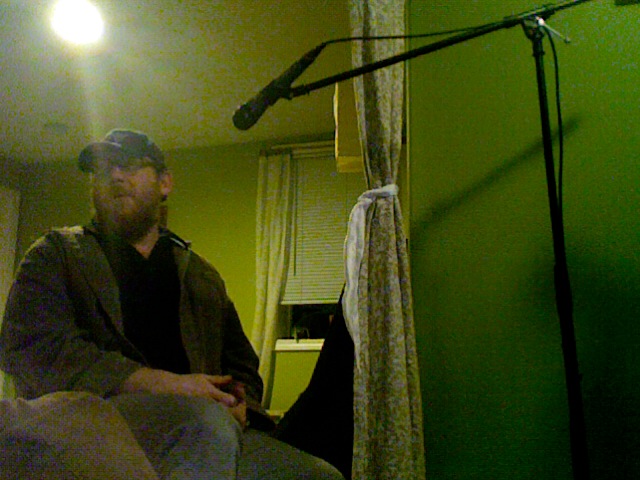 Mark Parrish is our friendly neighbor, mathematician and home-brewer, and in addition to that, he also has taken many bicycle tours across long distances.  On this episode he shares stories of his cross country journey from Alaska to California, and then to Ohio and finally to Florida (impressive!).  His friend Paula who made the trip with him joins us by phone.
we apologize for the abberant audio in this week's episode – slicing plastic off of ill-fitting cables is a start, but we're working on a better solution to have in place soon.  😀
We discuss: Brandon gets a week off, Brock takes the Worst Day of the Year Ride,way up in the west hills, bucking the system by homebrewing, Darren Alff of bicycletouringpro.com rides a taxi trike more than 250 miles through Peru, Oregon headphone bill pulled from the legislature, Bike Trailer Blog tells you how to overhaul your cheap trailer's bearings, Sunset magazine names Portland OR "best city to ditch your car" in, when was that tour?, 1 1/2 years, the plan changed, L.A., "Fuck it, let's just cross the country," body rebellion, kindness of strangers, not too good at planning, "can we buy some butter? (we needed some fat)," a much needed bath, "we almost died" (Mark told this story after we wrapped the program), terrain preferences, Kansas winds, tornado hotel, raining sheets (not sheep), "where did we go from Oklahoma?", Bikecentennial & an atlas, Whitehorse will confuse you, "it tastes kind of like seal," "fishy butter," Florida was the end, Kentucky & Tennessee are lumpy, 100 mile days through the Smokies, your body remembers it, going home to Alaska, 600 mile circuit solo loop (300 miles unpaved!),
Drinks
Mark provides his Vagabond Gingered Ale, a dark ale with strong hints of ginger and about 7-8% ABV.
Music
"Don't Hear Me Wrong" by Centrevol, a Long Beach CA based band, from their 2010 EP Momentum.

Fine Print
email us: thesprocketpodcast@gmail.com
twitter: @SprocketPodcast
phone in or SMS: 503-847-9774
web: http://thesprocketpodcast.com
music: Ryan J. Lane (intro & outro) & Hurtbird (headlines)
Stories from BikePortland.org featured with permission from editor Jonathan Maus.
Podcast: Play in new window | Download