Andy Anderson has done a lot of transit riding on Portland's MAX Light Rail system, enough so that they wrote a book of poetry about the experiences on and around it titled "Hello, My Name Is Andy." (low supply, but more being printed!)  The book is available in a very limited run from Powell's Books!  We also talk more stolen bikes, Aaron's strange diet, and more!
Also Thanks to our drink sponsor The Beer Mongers for generously providing our libations, and our generous Patreon donors for underwriting our operating costs!
Calendar
2nd Friday of Every Month Boston Bike Party
Also 2nd friday of Every Month Indianapolis Bike Party
Every 2nd Sunday of every month Corvidae Bike Club Ride
Feb 1-3: Portland Winter Light Festival
Feb 3: Caddyshack! Ride
Feb 11: Worst Day of the Year Ride*
Feb 24: Menagerie in Motion Kinetic Derby Gainsville, FL
April 8:  Pedal Pursuit
April 14: Ladd's 500
May 19: DC Bike Ride
June 23: Petal Pedal*
August 19: Portland Century*
Sept 2: Tour de Lab*
Sept. 22: Lowell Kinetic Sculpture Race Lowell, MA
UPCOMING Filmed By Bike TOUR DATES:
Boise, ID – February 8, 2018
Aarhus, Demark – March 3, 2018
SXSW, Austin, TX – TBD around March 9-12, 2018
Copenhagen – March 10, 2018
Albany, NY – July 22, 2018
Seattle, WA – TBD
Vancouver, WA – TBD
Arcata, CA – November, 2018
Bendigo, Australia – October, 2018
Headlines
From bikeportland.org via superfan aqua:
"I'll be your correspondent in front of that infamous furniture store while construction begins!"
SE Foster road diet finally out to bid: Construction will start in May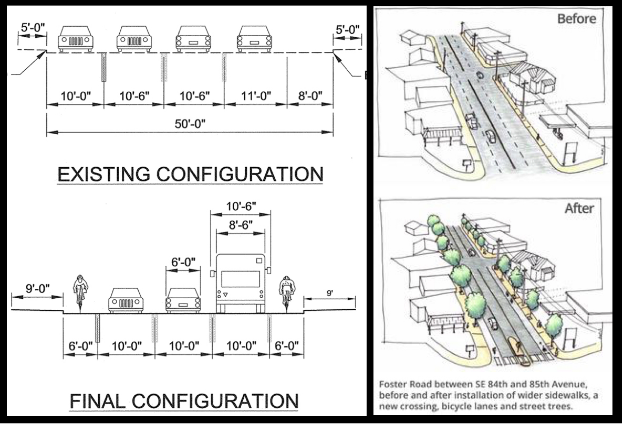 From TheLily.com via Laura Crawford
"Y'all got a nice shout-out as a resource for others wanting to bike across the country. :)"
Biking cross-country helped this woman feel empowered and at peace — so she did it twice
Recovery In the Columbia River Gorge
Mail
From Ashley Lance: a discount code for any of the Axiom Event Production 2018 rides: Sprocket18
It's good for $5 off any adult ride registration!
Also from Mac-Nurse David
Found at Fred Meyer: "Presented without comment."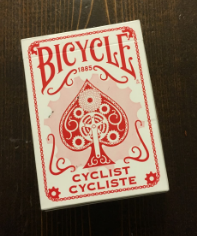 Chris in CO: on bike lights, headphones, and a "welcome to Guthrie"
Voicemail from Tim Mooney
From Tomas Skadow: "This episode (394) should be renamed Laughter is the Best Medicine. Joan is awesome."
Fine Print
Produced at STREAM PDX thanks to Open Signal
music: Ryan J. Lane (intro & outro) & Hurtbird (headlines)
graphic design: Marcus Norman
web: http://thesprocketpodcast.com
email us: thesprocketpodcast@gmail.com
phone/SMS: 503-847-9774
Twitter & instagram: @SprocketPodcast
Donate: Patreon (ongoing) or Square Cash (one-time)
Thanks to our sustaining donors for supporting our show costs:
Logan Smith, Shadowfoot, Kathrina Mellemgaard, Wayne Norman, Doug Robertson, Ethan Georgi, Justin Martin, Eric Iverson, Cameron Lien, Richard Wezensky, Tim Mooney, Glenn Kubish, Matt Kelly, Eric Weisz, Todd Parker, Dan Gebhart (who's a time traveler), Dave Knows, Chris Smith, Christi Caister, Caleb Jenkinson, JP Kewley, Peanut Butter Jar Matt, Marco Lo, Rich Otterstrom, Andrew in Colorado, Drew the Welder, Anna, Jon Wasserman, Andre Johnson, Josh Zisson, Richard G, Guthrie Straw, Kampcite, Aaron Green, Mac Nurse David, Nathan Poulton, Chris Rawson, Rory in Michigan, Michael Flournoy, Jeremy Kitchen, David Belais, Tim Coleman, Mr. T, Harry Hugel, E.J. Finneran, Brad Hipwell, Thomas Skadow, Keith Hutchison, Ranger Tom, Joyce Wilson, Ryan Tam, Derek Waggoner, Jason Aufdenberg, Microcosm Publishing, David Moore, Todd Groesbeck, Chris Barron, Sean Baird, Simon, Gregory Braithwaite, Ryan Mauro, Jimmy Diesel, dudeluna
Podcast: Play in new window | Download