Podcaster, storyteller, writer, and Trimet driver, Dan Christensen joins us again in what is shaping up to be the Sprocket Homecoming month.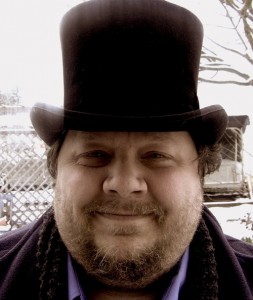 Speaking of familiar faces, Guthrie Straw sits in for hosting duties while Brock is in an undisclosed location.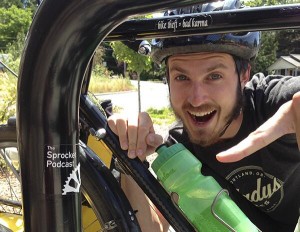 Kentucky. It's Kentucky. Brock is in Kentucky.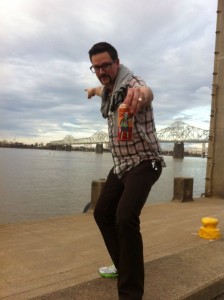 Or maybe Indiana?
Thanks to our generous sponsor The Beer Mongers and our Patreon donors that keep us going!
Calendar
PSC Hearing on TSP
Bureau of Planning and Sustainability, 2500 SW 4th Ave
Tuesday, March 22th (meeting as 5pm, agenda item time TBD)
Comprehensive Plan Hearing on Amendments
City Hall Council Chambers 1221 SW 4th Ave
Thursday, April 14 2016, 6:00 PM to 9:00 PM
4/5/16 7pm humanity On wheels 3 from kick ass oregon history and trimet diariesat the Jack London bar!  Including music by Dr. Something
Headlines
Welcome and Thanks to new donor Branden Shelby!
From theguardian.com via Scott M. in San Jose: Unmasked! The Mexico City superhero wrestling for pedestrians' rights
From KOIN6News: Will changes to Foster Road help or hurt business?
Fine Print
music: Ryan J. Lane (intro & outro) & Hurtbird (headlines)
web: http://thesprocketpodcast.com
email us: thesprocketpodcast@gmail.com
phone/SMS: 503-847-9774
twitter: @SprocketPodcast
mail things to:
Brock Dittus/The Sprocket Podcast
℅ IPRC
1001 SE Division St
Portland OR 97202
Thanks to our sustaining donors for supporting our show costs:
Logan Smith, JohnnyK, Shadowfoot, Kathrina Mellemgaard, Wayne Norman,Doug Robertson, Ethan Georgi, Justin Martin, Eric Iverson, Cameron Lien, Richard Wezensky, Tim Mooney, Orange & Purple, Glenn Kubish, Matt Kelly, Jim Goodin, Eric Weisz, Doug CohenMiller, Todd Parker, Scott McAllister Morgan, Chris Gonzalez, Dan Gebhart, Zoe Campagna, Andy Brunner, Dave Knows, Chris Smith, Christi Caister, Caleb Jenkinson, JP Kewley, Peanut Butter Jar Matt, Patrick Archain, Sebastien Poule, Marco Lo, Rich Otterstrom, Andrew Alderson, Drew the Welder, Anna, Krista, Jon Wasserman, Andre Johnson, Shelly & Troy, Kingof Division, Josh Zisson, Richard G, Guthrie Straw, Christopher Barnett
Podcast: Play in new window | Download