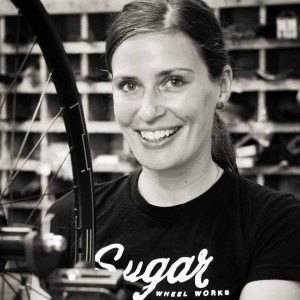 Jude Gerace is the proprietor of Sugar Wheel Works; we chat about what keeps us rolling, but first talk about bicycle storytelling event Live the Revolution, which she helped to start, and then cover wheel building and what she uses hers for.
Also: Aaron is still looking for a house, and Brock went to Eugene for the weekend.
Thanks to our generous sponsor The Beer Mongers and our Patreon donors that keep us going!
headlines
Lumberjack (Brock's band) playing The Old Gilbert Road Tavern March 4!
4/5/16 7pm humanity On wheels 3 from kick ass oregon history and trimet diariesat the Jack London bar!  Including music by Dr. Something
surly, via Wayne: Don't Be a ****
mail
Alex on twitter wonders about Aaron's phone setup.
Rob & Eric talk about Strava & GPS art!
Wayne shares Liz Thomas' PDX urban hike plans.
Phil in AK has good things to say about South Dakota's Badlands and running without a phone.
Richard congratulates PDX on finally getting a bike share program.
Fine Print
music: Ryan J. Lane (intro & outro) & Hurtbird (headlines)
web: http://thesprocketpodcast.com
email us: thesprocketpodcast@gmail.com
phone/SMS: 503-847-9774
twitter: @SprocketPodcast
mail things to:
Brock Dittus/The Sprocket Podcast
℅ IPRC
1001 SE Division St
Portland OR 97202
Thanks to our sustaining donors for supporting our show costs:
Logan Smith, JohnnyK, Shadowfoot, Kathrina Mellemgaard, Wayne Norman,Doug Robertson, Ethan Georgi, Justin Martin, Eric Iverson, Cameron Lien, Richard Wezensky, Tim Mooney, Orange & Purple, Glenn Kubish, Matt Kelly, Jim Goodin, Eric Weisz, Doug CohenMiller, Todd Parker, Scott McAllister Morgan, Chris Gonzalez, Dan Gebhart, Zoe Campagna, Andy Brunner, Dave Knows, Chris Smith, Christi Caister, Caleb Jenkinson, JP Kewley, Peanut Butter Jar Matt, Patrick Archain, Gabriel Trainer, Sebastien Poule, Marco Lo, Rich Otterstrom, Andrew Alderson, Drew the Welder, Anna, Krista, Jon Wasserman, Andre Johnson, Shelly & Troy, Kingof Division, Josh Zisson, Richard G, Guthrie Straw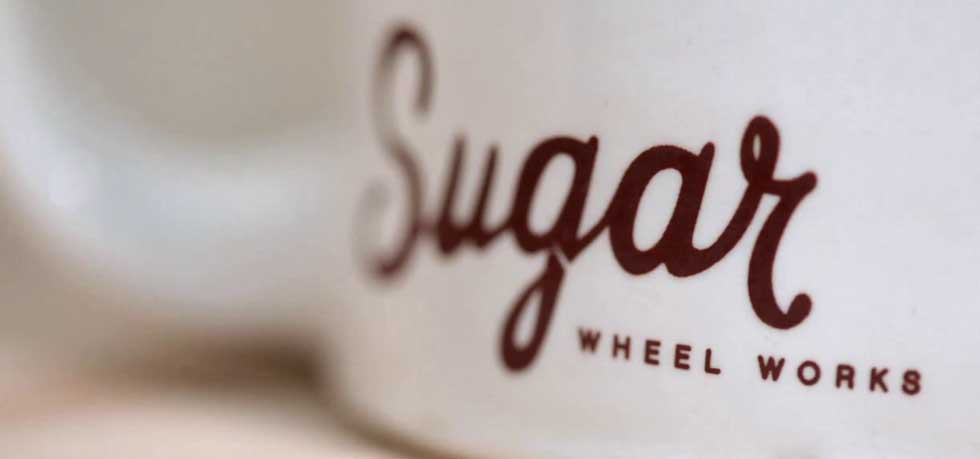 Podcast: Play in new window | Download