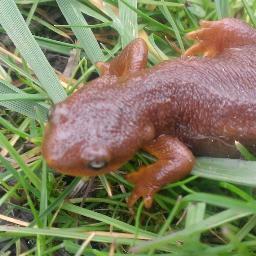 Laurie is a bicycle camping, distance riding, low-car living Portlander who camped near us in January; we finally meet face to face and talk travel, our town, and transit together.
My Bike Won't Fit Here: Federal Edition
Thanks to our beverage sponsor, The Beer Mongers, and, as always, thanks to our generous Patreon donors that keep us going!
Mail
Shelly and Troy are new generous donors!
Glenn from the Salish Sea says you can waterski without petrol.
Logan: NPR:Sandwich Monday – pizza paste
Tim Mooney wants to bus it to Boston, cheaply, shares "Paris to let cyclists skip red lights", and discover's JohnnyK's motoshop:
JohnnyK helped us find Portland's highest point.
Doug found the ice cream bike: 'Mrs. Delicious' ice cream trike
PBJ Matt shares Oregon to Patagonia.
Eric I: 99 hacks but a bike ain't one, and his Kevin Bacon angry dancing song.
Headlines
Mychal Tetteh shares news about the uncertain and unfortunate state of federal highway funding:
Huffington Post and National Journal
BikePortland: City advisory committees oppose TriMet's plans for swing gates on Orange Line
Fine Print
music: Ryan J. Lane (intro & outro) & Hurtbird (headlines)
web: http://thesprocketpodcast.com
email us: thesprocketpodcast@gmail.com
phone/SMS: 503-847-9774
twitter: @SprocketPodcast
mail things to:
Brock Dittus/The Sprocket Podcast
℅ IPRC
1001 SE Division St
Portland OR 97202
Thanks to our sustaining donors for supporting our show costs:
Logan Smith, JohnnyK, Shadowfoot, Kathrina Mellemgaard, Wayne Norman, Doug Robertson, Ethan Georgi, Justin Martin, Eric Iverson, Cameron Lien, Richard Wezensky, Tim Mooney, Orange & Purple, Glenn Kubish, Matt Kelly, Jim Goodin, Eric Weisz, Doug CohenMiller, Todd Parker, Scott McAllister Morgan, Chris Gonzalez, Dan Gebhart, Zoe Campagna, John Blood, Alison Wiley, Andy Brunner, Dave Knows, Lars V., Chris Smith, Christi Caister, Caleb Jenkinson, JP Kewley, Peanut Butter Jar Matt, Patrick Archain, Gabriel Trainer, Sebastien Poule, Marco Lo, Rich Otterstrom, Andrew Alderson, Drew the Welder, Anna Olsen, Marco Lo, Rich Otterstrom, Andrew Alderson, Krista Skucas, Jon Wasserman, Andre Johnson
Podcast: Play in new window | Download