Happy tuesday folks! This week we have Tim and Austin formerly from Rolling Wrench (we'll clear that up in the audio). We talk about his mobile repair shop and the transition into Holy Spokes, which I mix up all through the episode. Chris Gonzalez from Chico comes back to hang with us because he had a lot of questions about mobile repairs. Guthrie Straw from Pedal Dream also joins us as a substitute cohost and fills us in a little with what's been going on in his life.
Dammit! Forgot to get pictures.
Thanks to our beverage sponsor, The Beer Mongers, who will be having the Sour Beer Festival this weekend June 19 & 20. Sour Beers on all taps Friday starting at 3:30pm with U.S. Breweries, and continuing Saturday, all day, with Imports.
As always, thanks to our generous Patreon donors that keep us going!
Headlines:
from bikeportland.org
Enough is enough: Another death must spur real action
State seems 'very receptive' to a raised bike lane on outer Powell, advocates say
from velonews.com Legally Speaking with Bob Mionske: Do cyclists pay their fair share? (read the whole article and you'll notice a familiar PDX name)
Fine Print
music: Ryan J. Lane (intro & outro) & Hurtbird (headlines)
web: http://thesprocketpodcast.com
email us: thesprocketpodcast@gmail.com
phone/SMS: 503-847-9774
twitter: @SprocketPodcast
mail things to:
Brock Dittus/The Sprocket Podcast
℅ IPRC
1001 SE Division St
Portland OR 97202
Thanks to our sustaining donors for supporting our show costs:
Logan Smith, JohnnyK, Shadowfoot, Kathrina Mellemgaard, Wayne Norman, Doug Robertson, Ethan Georgi, Justin Martin, Eric Iverson, Cameron Lien, Richard Wezensky, Tim Mooney, Orange & Purple, Glenn Kubish, Matt Kelly, Jim Goodin, Eric Weisz, Doug CohenMiller, Todd Parker, Scott McAllister Morgan, Chris Gonzalez, Dan Gebhart, Zoe Campagna, John Blood, Alison Wiley, Andy Brunner, Dave Knows, Lars V., Chris Smith, Christi Caister, Caleb Jenkinson, JP Kewley, Peanut Butter Jar Matt, Patrick Archain, Gabriel Trainer, Sebastien Poule, Marco Lo, Rich Otterstrom, Andrew Alderson, Drew the Welder, Anna Olsen, Marco Lo, Rich Otterstrom, Andrew Alderson, Krista Skucas, Jon Wasserman, Andre Johnson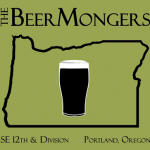 Podcast: Play in new window | Download