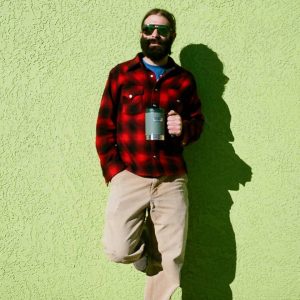 The Professor has it made! He works for a brewery and got a summer free to have adventures! He explains his travel plans, his take on the first 6 hours in Portland, Oregon, and life in Fort Collins, Colorado.
Thanks to our beverage sponsor, The Beer Mongers, and, as always, thanks to our generous Patreon donors that keep us going!
Also:  Brock made a bonfire in some aluminum foil & Aaron is twelve years old at the washington monument.
Pedalpalooza Highlights 6/9-6/16 (our pick of each day)
Headlines
BikePortland: Rider in Gladstone fatality graduated from Reed College last week
Found by Anna: a new website http://nearlykilled.me/
Mail
Krista & Coffee Kelley both know about the cool tallbike dude that did the Oregon Outback! Krista wants an "OO misfits" ride
Tim Mooney & Adam Rust share the Tall Bike tourist news clipping about Sean Gleason from 2011
Also Tim's Pedalshift podcast has a new tour journal companion podcast feed!
Justin in Sacramento invited Brock on a mountain bike ride! He's going.
Eric shares the Bike Mic! audio solutions for riding and listening.
Paul clarifies: The Corvallis bike club is the Mid-Valley Bicycle Club –http://mvbc.com
Logan shares the impending opening of Rivelo, a shop featuring Rivendell bikes & bags, etc! Dream come true? YES.
Andre sent mail to Ayleen and will likely be renting her Airbnb room!
Cory frowns on skitching! But come to Skate Critical Mass.
Jeremy doesn't skate commute, but is curious about touring:
Fine Print
music: Ryan J. Lane (intro & outro) & Hurtbird (headlines)
web: http://thesprocketpodcast.com
email us: thesprocketpodcast@gmail.com
phone/SMS: 503-847-9774
twitter: @SprocketPodcast
mail things to:
Brock Dittus/The Sprocket Podcast
℅ IPRC
1001 SE Division St
Portland OR 97202

Thanks to our sustaining donors for supporting our show costs:
Logan Smith, JohnnyK, Shadowfoot, Kathrina Mellemgaard, Wayne Norman, Doug Robertson, Ethan Georgi, Justin Martin, Eric Iverson, Cameron Lien, Richard Wezensky, Tim Mooney, Orange & Purple, Glenn Kubish, Matt Kelly, Jim Goodin, Eric Weisz, Doug CohenMiller, Todd Parker, Scott McAllister Morgan, Chris Gonzalez, Dan Gebhart, Zoe Campagna, John Blood, Alison Wiley, Andy Brunner, Dave Knows, Lars V., Chris Smith, Christi Caister, Caleb Jenkinson, JP Kewley, Peanut Butter Jar Matt, Patrick Archain, Gabriel Trainer, Sebastien Poule, Marco Lo, Rich Otterstrom, Andrew Alderson, Drew the Welder, Anna Olsen, Marco Lo, Rich Otterstrom, Andrew Alderson, Krista Skucas, Jon Wasserman, Andre Johnson
Podcast: Play in new window | Download