Erin Kelley just wanted to see how the podcast was made, and ended up chatting with us about Brock's bike camping weekend, Aaron's plans to adopt a new bike with someone special, and her own time off from work and how that gave her time to sort and declutter her stuff!  And it turns out she was a fascinating guest!  Aaron also googled the highest point in PDX.
Here's the video Brock made about suburban scale after he forgot his sleeping bag.
Thanks to our beverage sponsor, The Beer Mongers, and, as always, thanks to our generous Patreon donors that keep us going!
Also: Inspired to Ride film is coming soon & the trailer is now available (4/18 in Portland).
Headlines
bikeportland.org: Man issues citizen citation after police decline to investigate red-light collision
bikeportland.org: Petition launched to strip Portland of 'Platinum' bike-friendly status
humantransit.org: San Francisco: A world-class transit map unveiled
Mail
Thanks to Sebastien for his generous donation & for sending in a book about Ed Ricketts!
Thanks also to new donors Marco Lo, Rich Otterstrom, and Andrew Alderson!
Drew the Welder reminds us that De Ronde PDX is coming next weekend!
JohnnyK found bluetooth cycling communication kits – one from Cardo and anothercheaper option.
Maren Souders sends in this article about the Amtrak Cascades line's uncertain future. Funding is drying up.
Jason asks about how to find cities with good public transit services.
Scott Morgan sends in this week's "My Bike Won't Fit Here!"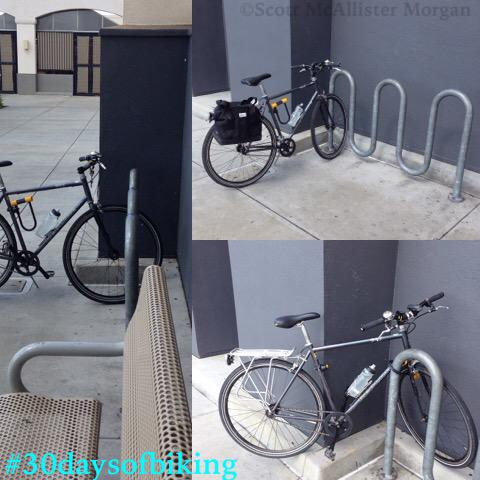 Fine Print
email us: thesprocketpodcast@gmail.com
twitter: @SprocketPodcast
phone in or SMS: 503-847-9774
web: http://thesprocketpodcast.com
music: Ryan J. Lane (intro & outro) & Hurtbird (headlines)
Thanks to our sustaining donors for supporting our show costs:
Logan Smith, JohnnyK, Shadowfoot, Kathrina Mellemgaard, Wayne Norman, Doug Robertson, Ethan Georgi, Justin Martin, Eric Iverson, Cameron Lien, Richard Wezensky, Tim Mooney, Orange & Purple, Glenn Kubish, Matt Kelly, Jim Goodin, Eric Weisz, Doug CohenMiller, Todd Parker, Scott McAllister Morgan, Chris Gonzalez, Dan Gebhart, Zoe Campagna, John Blood, Alison Wiley, Andy Brunner, Dave Knows, Lars V., Chris Smith, Christi Caister, Caleb Jenkinson, JP Kewley, Peanut Butter Jar Matt, Patrick Archain, Gabriel Trainer, Sebastien Poule, Marco Lo, Rich Otterstrom, Andrew Alderson, Drew the Welder
Podcast: Play in new window | Download