Last week was the Thanksgiving holiday and the guys took a week out of the studio.  Until the next new show, we're sharing this piece about gastrointestinal troubles and bicycle commutes featuring Aaron & producer Brock from 2014.  Some of you may have heard about Aaron's recent injury (he's OK!) – don't worry, we'll fill you in with the next show.  Thank you for listening!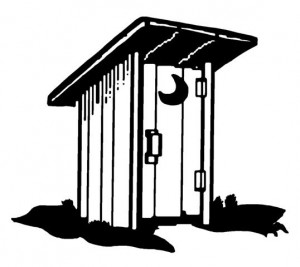 Brock gets into a predicament and can't make it into the studio.  This is an explanation of the predicament.  What happens when you can't find a bathroom?  And are there any lessons to be learned from such an experience?
note: those sensitive to conversation about bodily functions may wish to bypass this episode, as it contains many references to such.
If you care about public access to restrooms, you may wish to visit
phlush.org
Podcast: Play in new window | Download