This has been perhaps our most controversial episode to date, garnering criticisms from listeners, guests, and others in the industry.  If we had heard a single voice of disagreement, we would take it with a grain of salt, but, after several voices from the bicycling industry have raised concerns about Dan Sorger's professionalism and claims to innovation, we're inclined to make you aware of those concerns with you before presenting this interview.  As always, we prefer that you listen judiciously and arrive at your own conclusions.  Thanks for listening, and enjoy.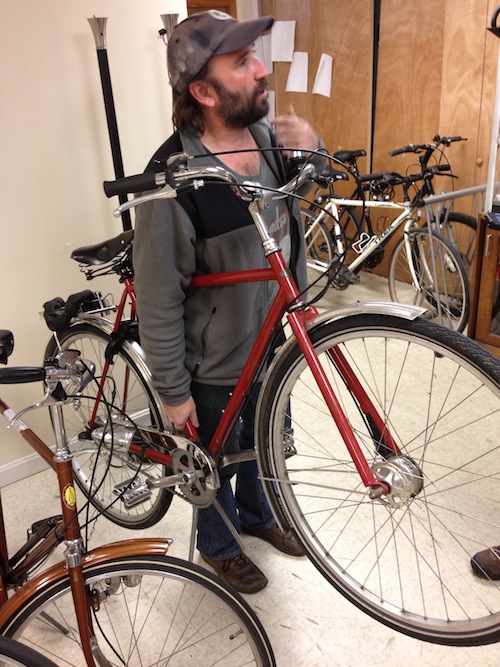 Dan Sorger of City Bike Design and I sat down for a conversation last December to talk about his bicycle design company.  Sorger designs bicycles designed specificially for utilitarian users in the Boston metro area and is fervently passionate about making bicycles that work for the people that use them for local transportation.
we discuss: problems with dutch bikes, 10,000 moving parts & a guaranteed warranty, serious transportation & balance, focus on the customers, a staff that understands the mission of the company, the bicycle fills the niche, building bicycles for specific locations, designing to avoid fatigue, redesigning bicycles for today's manufacturing technologies, designing lighting and aesthetic features, and much else.
Also, Brandon is out this week, and Brock's old friends Billy Skiffington, Jordan Boldt, and Jesse Califf dropped by before the recording was finalized, so they added their voices to the mix to keep Brock from sounding like a guy alone with a microphone in a small room; nominal success can be assumed.  Jordan details his experience as the manager of a farmers' market.
Mailbag
Ryan in Georgetown ON: "made a few Canadian Beer suggestions that I understand you can get at http://www.johnsmarketplace.com/Bottles/. Is this place close to you? I would be interested in your bike touring set up: What bikes do your tour with? Are they the same bikes as you commute with? Is the bike aluminum or chromo? 26 or 700cc? How many bags? Fenders? Drop Bars? The more detail the better.  I have been studying Bike touring and am gearing up for my first small venture out."
Chris in Arcata CA: "I just wanted to remind everyone the importance of using a correct size saddle on your bike.  It's important particularly in the back of the saddle that it is wide enough for your sits bones to seat properly on the saddle.  Though you don't want the saddle too wide as that will interfere with hip rotation.  Why am I putting out this reminder?  I found recently a lump that had developed on my rear end near the "exit point" if you will.  Turns out I had a small external hemorrhoid.  Good bike shops have a device to measure your "sit bones" distance.  So just a reminder…be sure to have a properly fitted saddle for your ride!  Keep up the great interviews at sprocket headquarters guys!"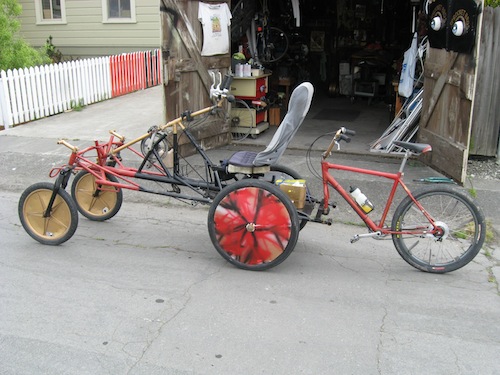 Donations from Ryan in Ontario & JohnnyK in FL, thank you!
Fine Print
email us: thesprocketpodcast@gmail.com
twitter: @SprocketPodcast
phone in or SMS: 503-847-9774
web: http://thesprocketpodcast.com
music: Ryan J. Lane (intro & outro) & Hurtbird (headlines)

Podcast: Play in new window | Download