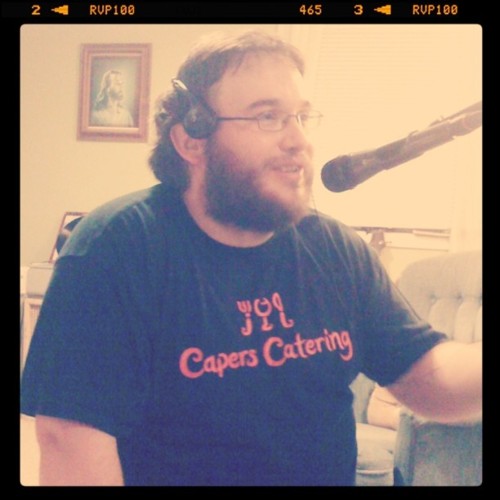 Jason "Bison" Morgan of Arbutus Builders joins us to talk sustainable construction and cooperative economics.  Also: Take our Listener Survey!
BONUS: two minutes of us discussing the iCloud and laugh tracks.
We discuss: Newport aquarium and migrating eyes, Yaquina Head Outstanding Natural Area, Cycle Wild at McIver State Park (and free cake!), beard talk, hot Portland weather, sleeping bag liners, "open your f***ing beer, Brock!", world naked bike ride, Multnomah County Bike Fair, son of a resource extractor, Cascadia Forest Alliance, joining the carpenters' union, boson, Bark (a Cycle Wild affiliate) keeps an eye on forestry issues, tree sitting stories, the Burro Lady, listener David donates and we laud him, an anonymous listener suggests we interview Dan Price of Moonlight Chronicles, Cheese89 gives us aniTunes review, June is survey month! You could win $10 if you take one!, The Sprocket dispenses pre-recorded interviews like a PEZ machine, workers' cooperatives, Big Timberworks in Montana, sustainability & remodeling, the Levitt post-war model, remodeling waste, socially responsible business models, the triple bottom line, "is getting a job equal to selling out?", Western Worker Cooperative Conference, Red & Black Cafe,solidarity economics, capitalism and Batman, cargo bikes and Arbutus' custom rig being built by Adrian, beer talk
Headlines
Shift2Bikes: It's Pedalpalooza!  June 9-26 will be packed with bikey fun;
BikePortland: Southwest Airlines waives their bicycle fees for June 9-26 in honor of Pedalpalooza!
BikePortland: Industrial designer, boat builder team up to build a plywood cargo bike; BikePortland: Beach School in Portland has a huge bike train that gets kids to school safely;
PathLessPedaled: Can Bicycles Save Small Town America? a national bike route system might help.
Drinks
Brock drinks a Hamms tallboy, Bison drinks an Oatis Stout from Ninkasi Brewing, and Brandon relishes the Mirror Pond Pale Ale from Deschutes Brewery.
Music
Centrevol, "On A Roll," from their 2010 EP Momentum

Fine Print
email us: thesprocketpodcast@gmail.com
twitter: @SprocketPodcast
phone in or SMS: 503-847-9774
web: http://thesprocketpodcast.com
music: Ryan J. Lane (intro & outro) & Hurtbird (headlines)

Podcast: Play in new window | Download